When a Young Warrior's ascent to the throne is thwarted by a vengeful rival who used to be a cherished friend, they are sent on a quest to prove to the High Council who is more worthy. During the journey, they discover a shocking secret that could bring them together again or pull them apart forever.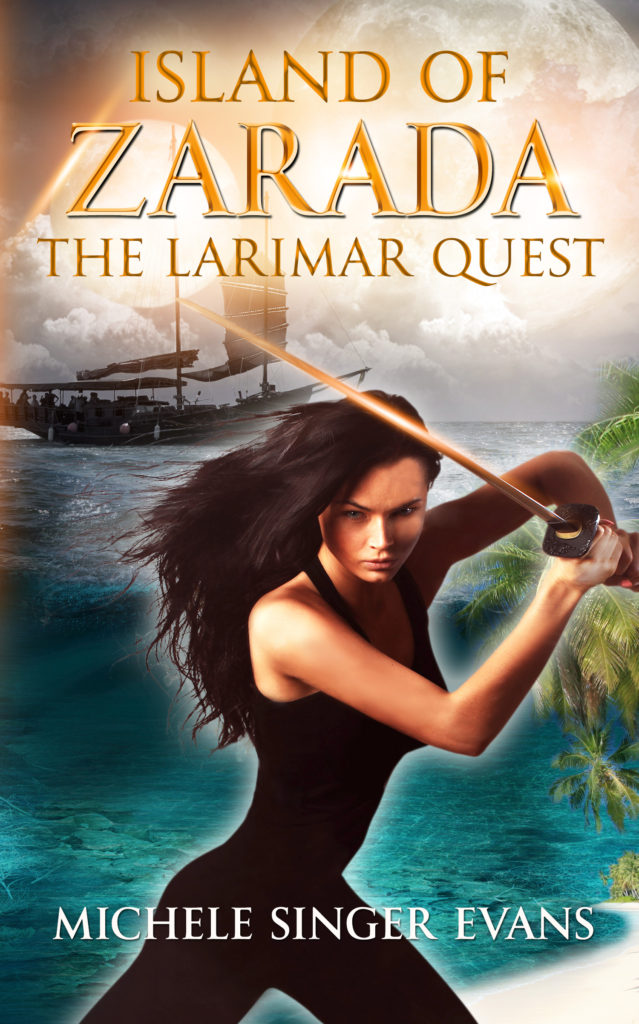 Island Of Zarada – The Larimar Quest
Island of Zarada : The Larimar Quest is a fast paced, fantasy action-adventure series for young adults. Miranda, a Young Warrior, is slated to become the next Sultana. Selexi, middle-aged evil daughter of the present and aging Sultana, schemes for her own daughter, Anaya, to take the throne. She convinces Anaya to challenge Miranda to the title and the High Council sends them on a dangerous quest to decide who is to rule.
For more info: micheleevansauthor@gmail.com